Christian Heroes Then and Now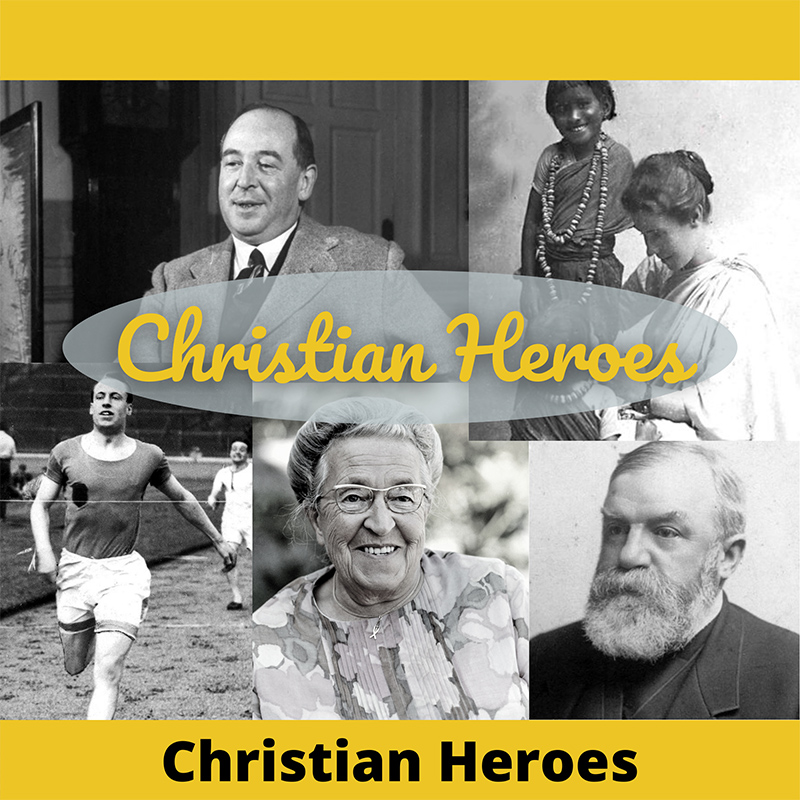 Christian Heroes brings you real stories to you wherever you are! If you crave adventure, these stories are for you. From the battlefield to the mission field, these people encountered danger – and lived to tell about it! Hear stories of ordinary men and women in extraordinary circumstances!
Some of the great stories you'll hear:
Albert Schweitzer: Le Grand Docteur
Adoniram Judson: Bound for Burma
Amy Carmichael: Rescuer of Precious Gems
Betty Greene: Wings to Serve
Brother Andrew: God's Secret Agent
C.S. Lewis: Master Storyteller
C.T. Studd: No Retreat
Cameron Townsend: Good News in Every Language
Charles Mulli: We Are Family
Clarence Jones: Mr. Radio
Corrie ten Boom: Keeper of the Angels' Den
Count Zinzendorf: Firstfruit
D.L. Moody: Bringing Souls To Christ
… and many more!